Social Media
The school has a live Facebook page – it is called "Beckstone Primary School (Official Facebook Group)".
You should be able to search for the group or you can click on the Facebook icon below or scan the QR code.
The top of the page should look like the image below - there appear to be other sites with the school name on but these are not official.
We have created this page to let parents know when our school website is updated and to send messages. It is for information only and doesn't accept comments.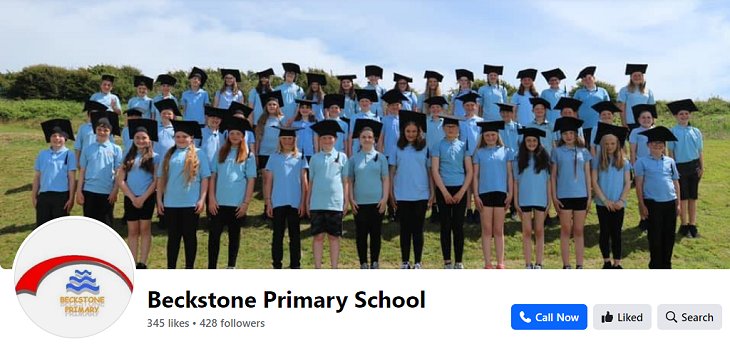 If you are a Facebook user and would like to receive news feeds and updates about the school then don't forget to 'join' the group and select the "see first" button. The Facebook page has open access and will also contain links to updates on our web site and messages from school – there is no facility to message school, please use other methods. As a result any photos etc. will only appear from our web site following clicking on a link. It is hoped this will dissuade children who are under 13 using Facebook but will allow adults to receive updates about the school. Indeed please note no children should have Facebook accounts under the age of 13 and applications to join the group will be refused.
---
We urge all adults to use any social media sites responsibly. School, its staff and other pupils should not be discussed in a negative manner on any site and the school will take such actions very seriously. Indeed the consortium of Workington Schools will take action if any inappropriate material is posted. If there are concerns about the school then please discuss them with a member of staff and DO NOT involve yourself in public debate over any issues.