Dear Parent(s)/Carer(s),
Welcome to our school!
The governors are very proud of Beckstone Primary School's position at the heart of our community and the state of the art facilities we can provide for your child.
Our school provides a safe, friendly and happy environment in which pupils are allowed to develop. It has a fantastic staff team who encourage each and every child to reach his or her own potential.
On behalf of the Governing Body I would like to welcome you into the school community. I would also like to offer my grateful thanks for the hard work and dedication of all of our staff and to acknowledge the pride that we all derive from the achievements of our pupils past and present.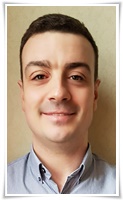 Nick Whitehead
Chair of Governors
Dear Parent(s)/Carer(s),
Beckstone Primary School is a wonderful school and one which we are very proud of. This prospectus aims to give you a glimpse of how the school operates and what you can expect from the school. Information from this publication can be augmented by visiting our school web site (details inside).
Nothing of course gives a clearer picture of the work of the school than visiting us at work and we would be very glad to arrange a visit for you and your child at a mutually convenient time, simply give us a ring and it can all be arranged.
Choosing a school for your child is one of the most important decisions you can make that affects your child's future. I am confident that if you choose this school then it will be a decision that you can be proud of. We can offer you and your child a broad, balanced and enriched curriculum which not only aims at enabling your child to reach the highest standards they can but also is aimed at educating your child in life skills, raising their self-esteem and confidence and inspiring them to make a success of their educational career.
I am looking forward to working with all children and families in the year ahead.
Best wishes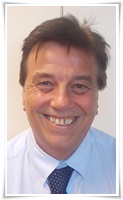 David Warbrick
Headteacher