Autumn Term 2023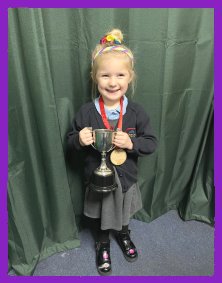 Isabella from Reception was awarded the Creativity Cup today.
Isabella is really creative and makes great use of all that is offered, making collages, jewellery, tickets for her own shows and much more. She has even decorated her shoes. Isabella has a lively imagination and her teacher can't wait to see what she will come up with next.
Autumn Term 2023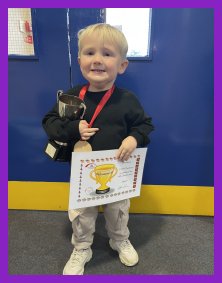 Charlie from Nursery has only been at school a few weeks and already has produced massive amounts of creative work.
He spends a lot of his time in the writing area drawing pictures and writing about them. His favourite things to draw are his family, dinosaurs and rainbows. Although only 3 he can discuss in detail what he has drawn and his imagination runs wild.